The picture below was sent to me by Craig Brougher. He did all the rebuilding work on this fine looking unit. Then he videocammed it and extracted one frame. He's struggling with all the new fancy features in his new computer and this page was created to show him some of the things that can be easily accomplished.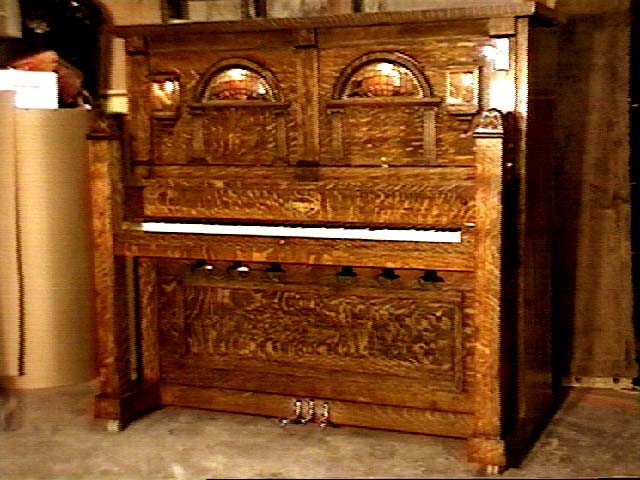 What I am attempting to do is create this page so that the text wraps around the picture like a page from a book with a picture in it. The real problem is that I don't know exactly what to say about the unit. I'm certain it sounds fantastic. Craig goes to great lengths to insure that everything he produces is top drawer. Unfortunately, the picture (which I just viewed in Paint Shop Pro) is 640 X 480, so it will take up the whole width of the page.
So, I'll just put it right in the middle of the page. Isn't it gorgeous. I tell you, this man does great work. Well, I've run out of time. Hope you enjoy the picture.
Musically,
John A. Tuttle